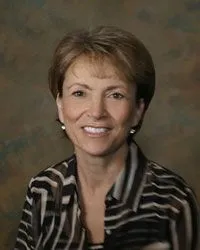 Dr. Karen Shaw graduated magna cum laude from Virginia Commonwealth University Medical College of Virginia in 1985 after receiving her bachelor degree from Wayne State University. After completing her residency in a General Dentistry at East Carolina University she began private practice in 1986, establishing Smiles by Shaw.
After practicing general dentistry for 31 years, Dr. Shaw retired in August 2017. Since retirement, she resides in Florida most of the time with her husband where they enjoy traveling, sailing, dancing, biking, and golfing.
One of her three children, Dr. Chelsea Marcuard, took over the practice in 2017 when she retired and was joined in ownership by Dr. Shannon Minges in January 2020. Dr. Shaw continues to practice dentistry in a volunteer capacity in Florida and occasionally comes back to fill in at Smiles by Shaw!